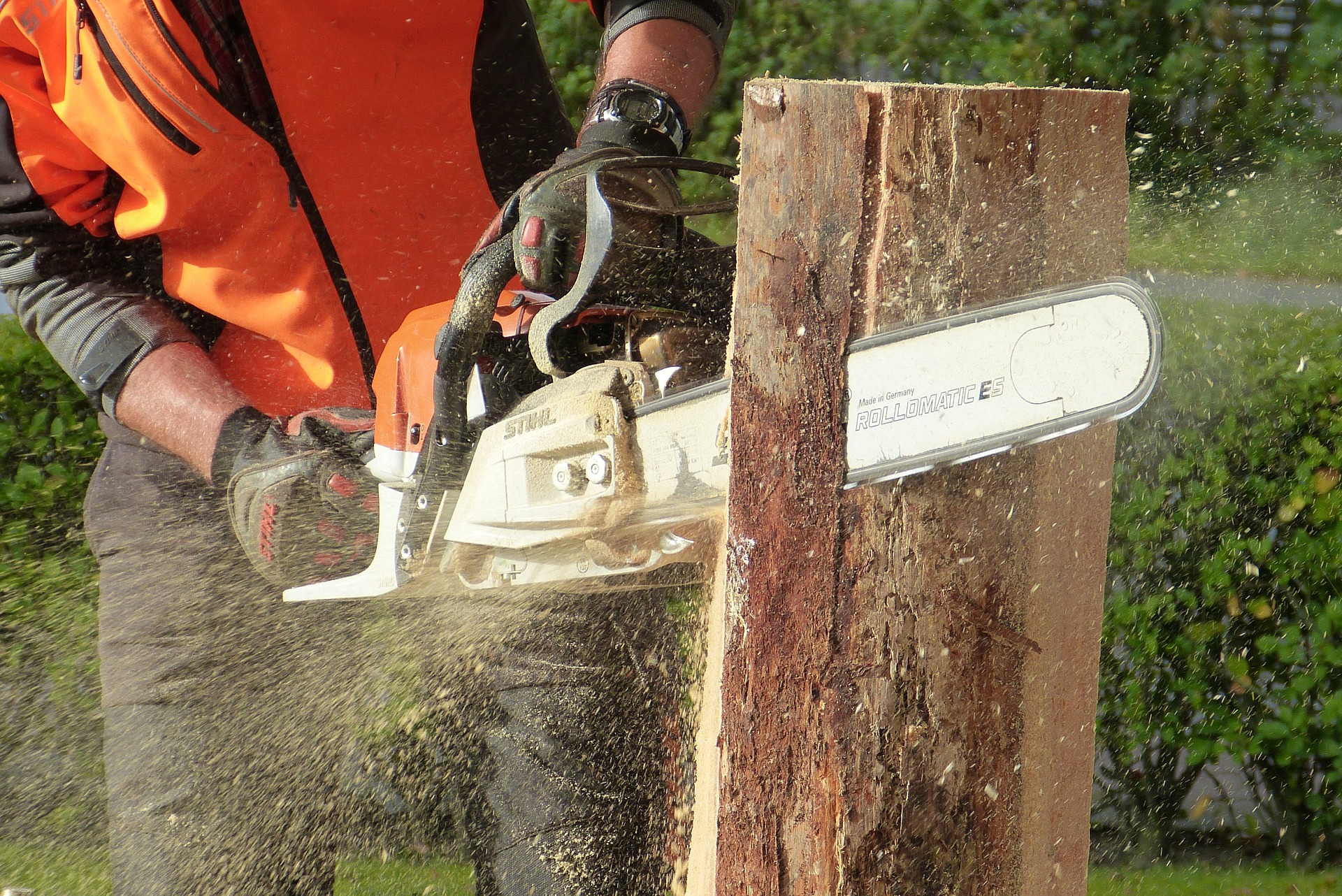 Looking to draw a crowd to your next event? Wolf Creek Carvings offers a few different options when it comes to chainsaw carving demonstrations to meet all venue sizes. We have 15 years experience performing at public events from large fairs to business promotions.
We supply everything needed to provide your event with a professional attraction. Our setups are designed to catch attention. Our shows are geared to all ages and our team members are dedicated to provide your patrons with a great experience. Most of the packages we have result in little or no cost to our clients. Our goal isn't to simply fill our booking spots but to gain satisfied repeat clients and we work closely with you to accomplish that. Take a look at what we have to offer with each package.
How are these packages little or no cost to you?
A great question that we are proud to answer! Each of our packages do require an appearance fee to cover our expenses and provide your event with entertainment. To help the events that book us offset the cost we donate carvings from our finished stock. The package chosen determines the value of carvings we donate. These carvings are for your event to keep, auction or raffle off. Some of our clients have even made back more than our appearance fee. And that's exactly what we like to hear! Clients who get great entertainment while boosting their attendance for little or no cost are repeat clients! We are happy to tailor the donations to what would work best for you and discuss what has worked best for our clients. Below are our various packages we have to offer. Each one is designed to meet the specific needs of our clients. Our Basic Demonstrations can also be added to our Entertainment or Elite package. Simply choose add to package.
Some Clients we have performed for
Township of Petrolia / Lombardy Fair / Stirling Fair / Smithfalls Home Expo / Smoke'n'Spurs Festival / Russell Fair / Renfrew Fair / Warkwarth Fair / Magnetawan Wood'n'things / Belleville Canada Day Festival / Arden Heritage Festival / Feversham Fair / Matheson Fair / Porquis Fair